A YA Short Story
Sex is all Josh's friend Kristina seems to think about. She's decided the time has come to give it a try—preferably with no strings attached. When Josh turns her down, Kristina comes up with an alternate plan. Now Josh is stuck buddying up to one of the schools most sex-hungry guys in the hopes of pairing him off with Kristina.
But where does Josh stand on this whole no-strings sex thing? Can he really let Kristina lose her virginity to the shallow Brennan, or should he end things before they go too far? And either way, can he stop counting the freckles on Brennan's face?
Cover art by Madison Parker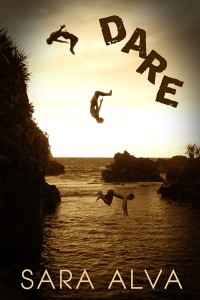 Mark has a reputation around school of never backing down from a dare. Good thing at least one of his friends has some common sense. Sean is always there to look out for Mark in case things go wrong. Unlike their other friends, Sean doesn't ever ask Mark to take a dare. Until the day he does…
Cover art by Madison Parker
Choices                                         A story about how everyday choices affect our lives.